Tyler, The Creator
Here's a classic mugshot photograph of Mr. Creator staring blankly into the camera lens of the local police station camera. Tyler is a man of many words, but this photo captures a rare, quiet side of him that's never been seen before (I realize photo's can't be heard – frick off nerds).
Gucci Mane
Gucci Mane wasn't always a stand up citizen that we currently know him as. Back in his early days he was a menace to society. A true brute. But that's what made Gucci Mane the one true mane. He didn't give a fuck and did whatever he wanted. He was a self made millionaire from an environment that left him to fend for himself. Then he went to jail a couple times and eventually found God or something and became lean Gucci mane without the lean.
Lean Gucci Mane, without the lean.
Bruno Mars
I find this mugshot especially funny just because it's Bruno Mars. He's got this reputation and PR team that works day in and day out to make sure his image is squeeky clean – and then one day he goes and fucks it up and end up in front of this infamous gray background all sweaty and greasy looking, looking like he's on all of his favorite narcotics. Nice!
Justin Bieber
Justin Bieber is going through changes. This is the smile of a child that's been given everything he's ever wanted and knows that as soon as this photo is over, he'll have his team of best lawyers erase any of his legal misconduct. And it's not a mean rumor to say that he was under the influence in this photo because that's actually what he was arrested for.
Ne-Yo
There's no funny commentary for this one. Low hanging fruit.
Travis Scott
Travis Scott apparently has a mugshot. I was surprised to find this, so I looked up what he did to end up getting arrested. Looks like the rapper got arrested for inciting a riot at one of his concert a few years back. Not really surprising. He plead guilty TO RAGING TOO HARD FUCK YEAH!
Kodak Black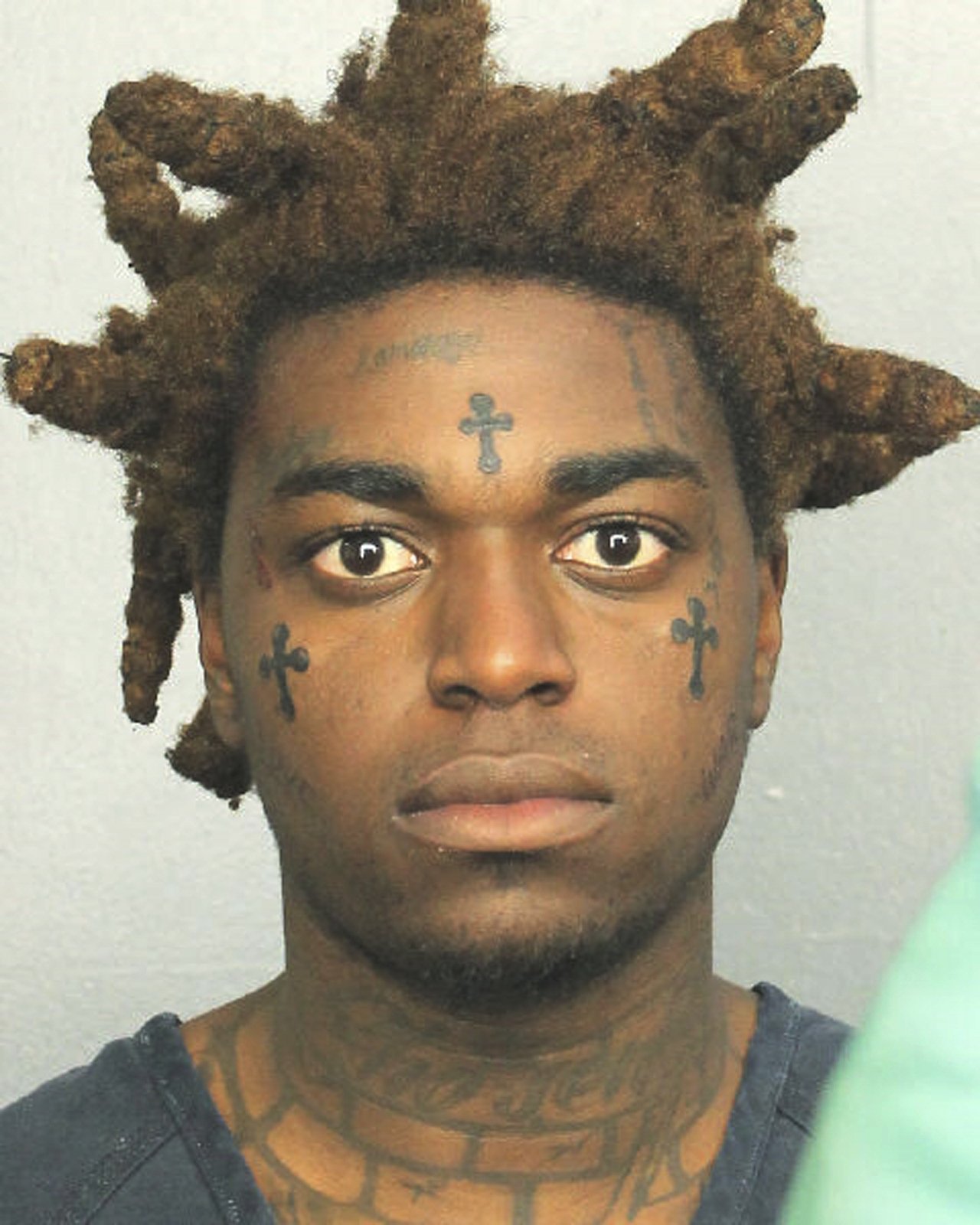 I'm a huge Kodak Black fan, but everyone knows that Kodak isn't the sharpest tool in the shed. He has moments of glimmering hope where you think he might not be totally brain dead, but then he goes ahead and throws it all away and manages to get arrested over some foolish shit. Here's a rare mugshot of Kodak Black. He kinda reminds me of that guy from Slipknot (but a little scarier).
XXXTENTACION
Quite possibly the most iconic rapper mugshot of all – XXXTENTACION. Whether you like him, hate him, or don't really know him, there's a good chance you've seen this photo of the rapper at some point on the internet over the past few years. This mugshot went viral before his music did due to the early experimentation this guy had with weird hair and face tattoos. Dude just looks like an anime character and the instagram kids loved it. RIP.
(Visited 2,224 times, 4 visits today)